24 January 2011
You can now create your own user account in Trabber.
To create your account in Trabber you need not to register, as you can identify yourself in Trabber using your Facebook, Hotmail/Live, Google or Yahoo! account. This way you can access Trabber with just one click and need not to remember new passwords.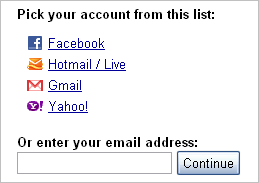 If you have no user on any of the above services, you can still create your local Trabber account simply by entering your email address.
The main advantages of having an Trabber user account are:
It allows you to manage and mantain your flight alerts
Store your private list of flights – 'My shortlist'
Access to all your previous searches
We hope you enjoy this new feature and as always, we are happy to receive your suggestions on any new improvements that we should develop to serve you better.