21 February 2011
Since the beginning of Trabber, our main goal has been to innovate creating tools to facilitate the preparation of your trips.
This time, we present Trabber Cars in all international versions of Trabber.
Trabber Cars is a car rental vertical search engine that allows you to easily compare prices from main industry vendors.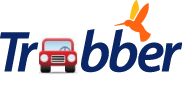 Trabber Cars usage is simple and similar to any other Trabber product. With just a simple search, you can get a whole range of rental cars available from suppliers. To facilitate the selection, we have added tools to allow sorting and filtering the search results.
For now, this beta version compares prices offered by 6 suppliers, among which are the major car rental companies and travel agencies.