17 November 2013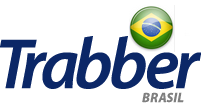 We continue to internationalize Trabber and now it is time for the Brazilian version.
As in other versions of Trabber, Trabber Brazil collects information and rates directly from local online travel agencies and airline websites operating in the country as TAM, Gol, Azul, etc… In total 82 providers for flights, hotels and rental cars that will help brazilian users to find the best prices for their trips.
Prices are displayed in local currency, the Brazilian Real (BRL) although the interface easily allows to convert prices to Euros (€) and U.S. Dollars (USD).
This new version represents the thirteenth country where we have a version of Trabber. Which country should we add now?