12 May 2015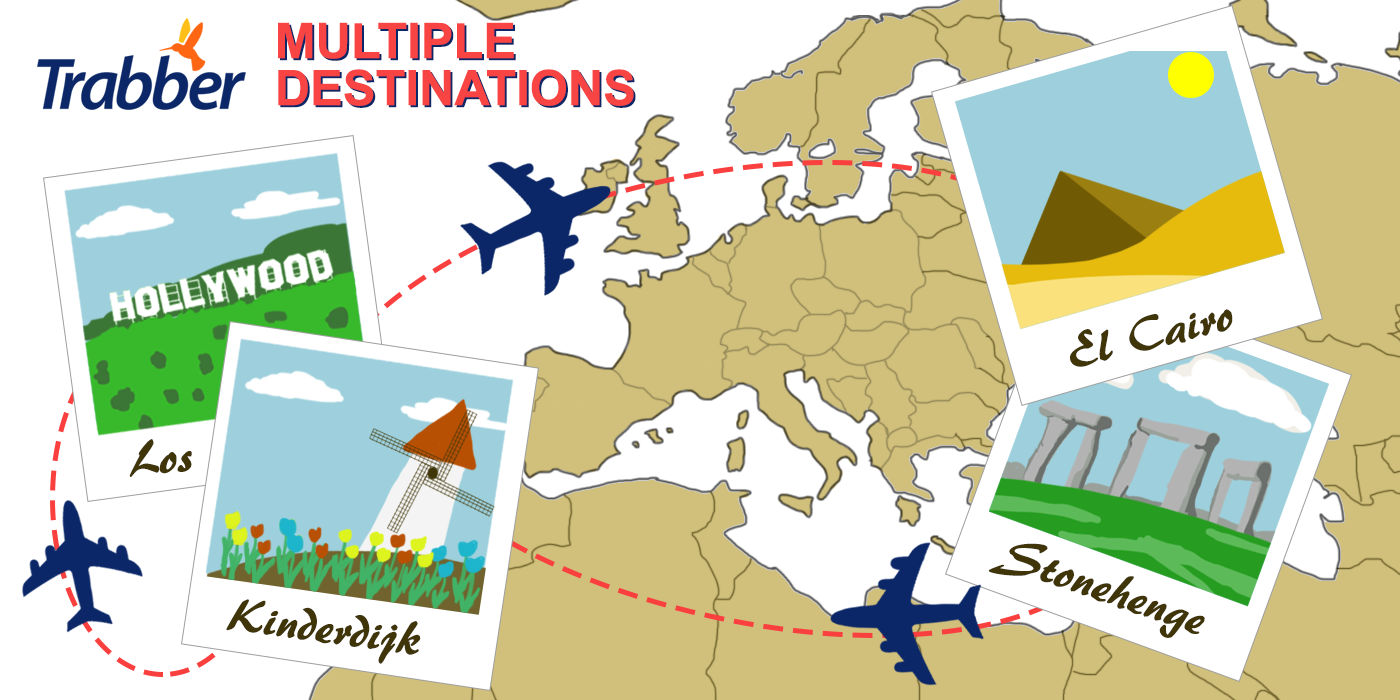 Even though searches with multiple destinations are not as common as round trips, they represent the best option in many cases, especially in travels with various destinations.
In Trabber we just added the option to 14 new countries: Germany, Argentina, Brazil, Canada, Chile, Colombia, United States, France, India, Mexico, New Zealand, Peru, Portugal and South Africa.
Countries that join those that already had the function: Spain, Ireland, Italy and the UK.
If you are planning your vacation this year and want to travel several destinations, you can take the opportunity to make a multiple destinations search.