4 December 2009
We integrate all flight information, collected by the lastest engine enhancement – Trabber Radar, into the Monthly view graph available on Trabber's Flight Offers. This integration allows Trabber to have much more data to display monthly fare charts for the main routes.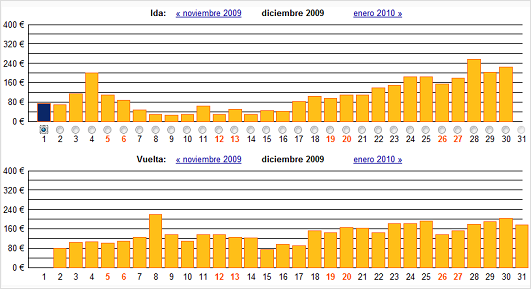 As a next step, we are designing an algorithm to integrate the same flight information currently collected by Trabber Radar into Flight Offers' results and the Email alert system.
We are confident that this new development will be very useful for travelers with flexible dates.