2 September 2015
It's time to tell you more about us, the human beings on the other side of the searcher. The ones who wake up in the middle of the night thinking about that unsolved bug. The ones who get butterflies in their stomachs after a positive comment on Twitter.
In this post you will discover who the Trabber members are, and what functions do we perform. You will see that we are few, perhaps fewer than you imagined, but we are sufficiently committed, because thanks to our persistence and to your support, we can proudly state that we just turned out 10 years old!
Team members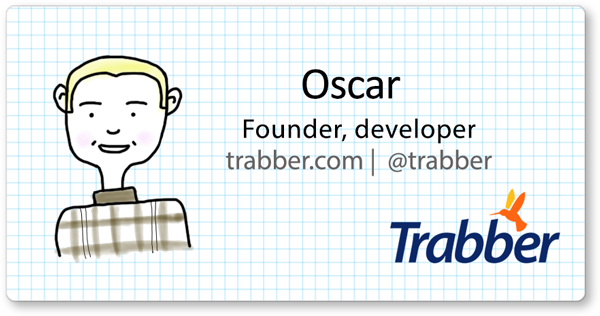 Oscar is one of Trabber's dads. In 2003, after working at several companies as a developer, he began to develop, along with Daniel, a flight searcher that worked through SMS, and that eventually became Trabber as we all know it today.
He usually helps maintaining and improving the searcher, apart from taking care of management tasks. The other team members are delighted to have him as a boss, but in the humble opinion of some of them, he should bring trays of croissants to the office more often.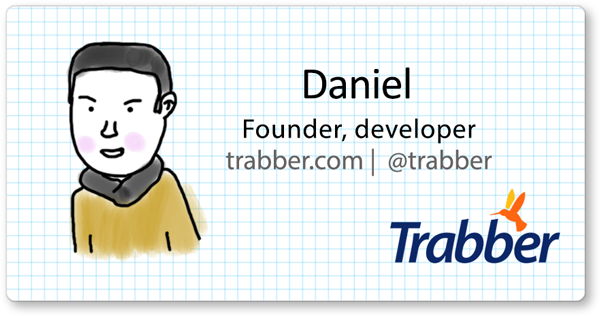 Daniel was one day quietly at home when he said to himself: 'I'm creating Trabber with Oscar'. Well… we don't really know if it happened this way, but what we do know is that thanks to this initiative, thousands of people all around the world have traveled at the best prices.
Daniel has worked at several multinational technology companies, and the best part is that he is a physicist, which means that he is one of the few people who get excited talking about explosions and collisions.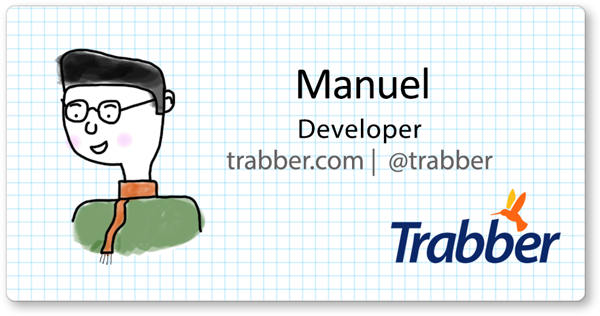 Manuel is a developer with extensive experience in the sector, and he works full time maintaining and improving the searcher. He's in charge of adding new websites to the search engine list of providers to keep it growing.
Nothing resists this barcelonian known to his friends and to his enemies as "the terror of the Big data".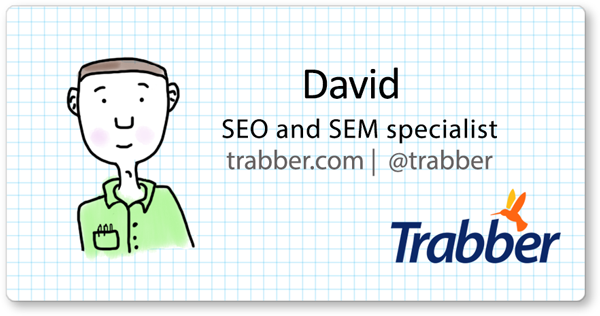 When night falls, David puts on his ninja suit and gets into the jungle of the Internet to fulfill the noble task of making us visible when people need us.
SEO, web architecture, online advertising techniques. The web doesn't keep secrets for David.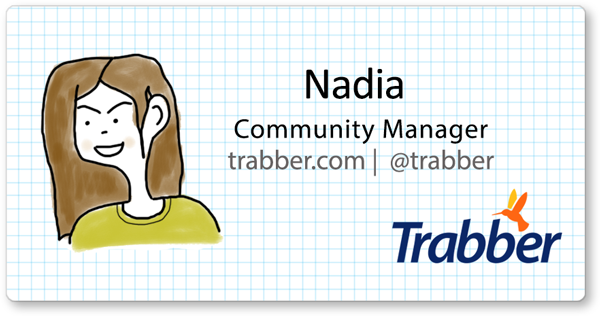 Nadia monitors and manages the social media and communication strategy in general. She likes designing colorful pictures and reading traveller comments.
What nobody knows is that she chose this work because it was the perfect cover for spending hours on Facebook while working and without raising suspicions.
---
And that was all. We hope you liked to know more about the team members. From now on, when you see an error in the searcher, you will be able to put a face to the perpetrators.